In teenagers that have areas of "weak enamel" between the teeth or white spots after orthodontic treatment we have some choices to help them protect their teeth and in anterior teeth give them a better esthetic result post ortho.
Two options:
To continue to monitor the areas until they are large enough that we need to restore them with a traditional filling. Our concern with this is cutting the tooth on 2 surfaces. This will weaken the tooth and most likely will need more treatment in the future.
To perform a drill-less filling that will avoid cutting into the tooth. We infuse resin into the weakened areas of the enamel to make them stronger which prevents further breakdown of the enamel. Here is a link that will show you how this system works:
This is a great way to protect the teeth. Is it infallible? No, patients will still need to work on good brushing and flossing.
PROS: Avoid progression of lesions and not cutting into the teeth.
CONS: The cost of a filling. Some insurances do not cover this service.
Here is a before and after case post orthodontic care performed by Dr. Libby: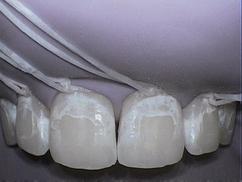 Before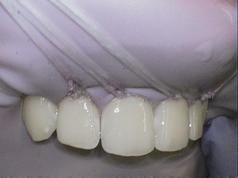 After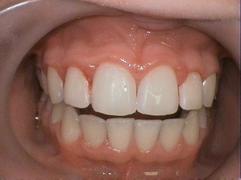 After
For your convenience you can also download this information in PDF format: